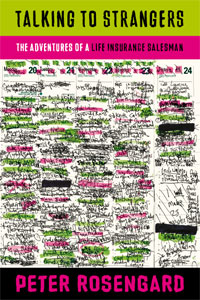 "I became a life insurance salesman in London in May 1969, for the glamour, the fast cars, the groupies… the beautiful women who'd stop at nothing to buy life insurance. It's a very well kept secret."
Thus begins Peter Rosengard's extraordinary account of his life so far, and the endless adventures in which he made, lost and remade a fortune; founded London's famous Comedy Store, discovered and managed some of the greats in stand-up comedy; turned an unknown boy band into a chart-topping sensation; and sold the world's biggest life insurance policy ever in history, for which he is still celebrated in the Guinness Book of Records.
But it's not what he has done that makes this book so funny and inspiring. It's how. That record-breaking insurance policy began with a cold-call from a public phone box. His success with chart-topping pop prodigies was based on a hunch and a sense of fun. His many escapades with presidents, prime ministers, princes and mayors; musicians, moguls, comics and actors; addicts, brawlers, gamblers and mobsters, and even terrorists, happen simply because Rosengard sees no reason why they should not.
This is a book about "chutzpah". Rosengard's relentless, manic, often infuriating, energy is a testament to his simple belief that "nothing's impossible".

(more…)